Square Enix ha annunciato nell'ultimo numero di Weekly Jump che vedremo in azione anche Quistis in World of Final Fantasy.
La giovane professoressa di Final Fantasy VIII si unirà a Squall, Cloud, Yuna e Lightning (e altri personaggi che sicuramente vedremo) nel JRPG classico pieno di elementi e citazioni alla serie di Final Fantasy.
Oltre al nuovo personaggio, è stato confermato che potremo visitare il quartier generale dei SeeD.
Nella rivista è anche possibile vedere una ragazza (in basso a sinistra dell'immagine) di nome Chocolatte, vestita con un costume da chocobo che sembra molto simile a Chocolina vista in Final Fantasy XIII-2, e che guarda caso ci seguirà per venderci oggetti.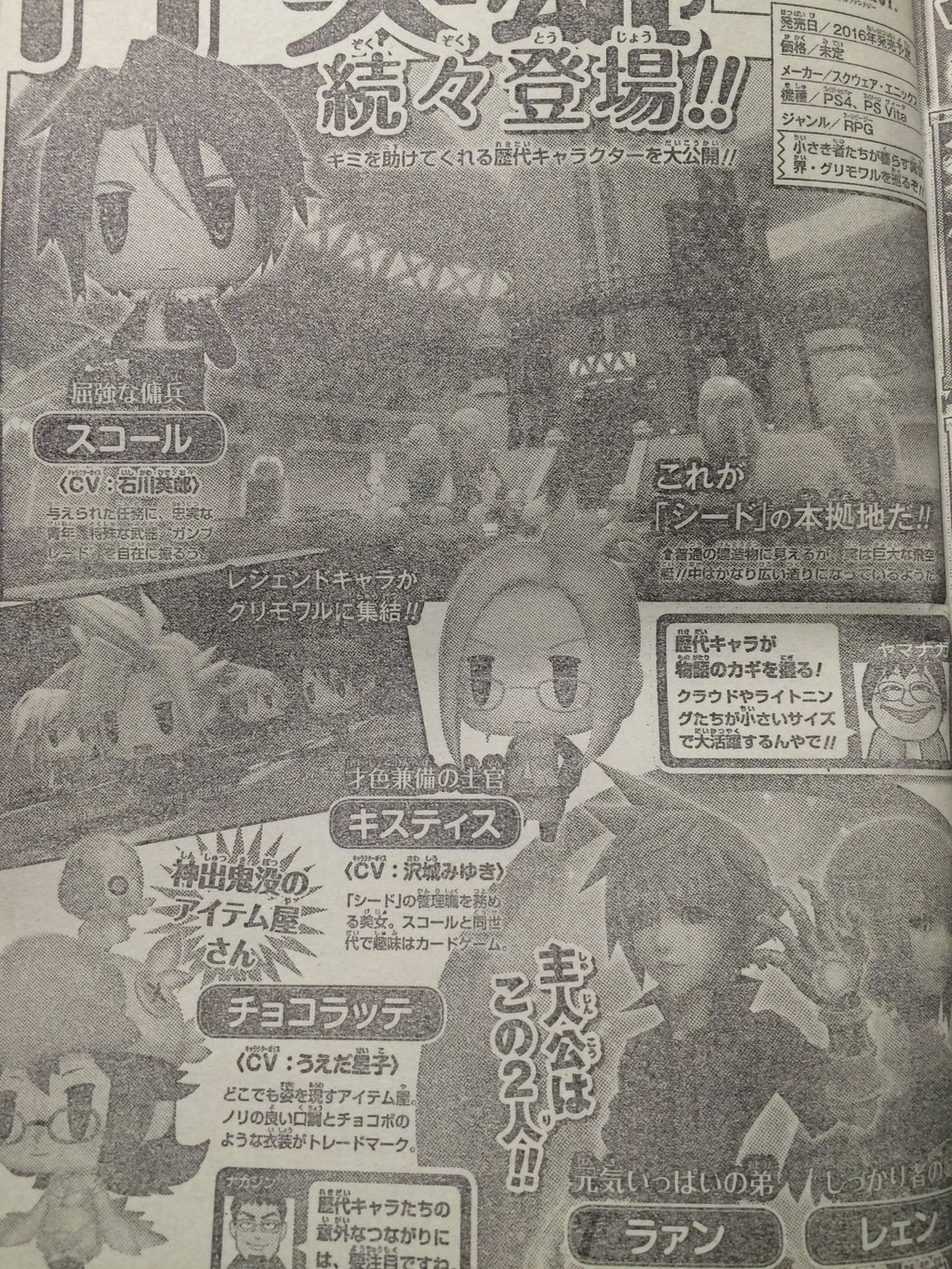 Vi ricordiamo che World of Final Fantasy è previsto in esclusiva per PlayStation 4 e PlayStation Vita e dovrebbe uscire entro il 2016, anche se non è stata ufficializzata ancora la data precisa.
Nel frattempo potete vedere l'ultimo video gameplay dello scorso Taipei Game Show.